About Your Dentist
My Mission"If you love what you do, you'll never work a day in your life."
"My goal is to provide quality, comprehensive dental care to patients in a caring, gentle manner."
Education & Continuing Education
The University of Minnesota School of Dentistry – Minneapolis, MinnesotaDoctor of Dental Surgery
The University of Minnesota – Minneapolis, MinnesotaBachelor of Science in Biology
Dr. Sullivan has been treating patients in the Bethesda community for over 25 years and has previously earned the distinction of "Best Dentist" from the Washingtonian and Bethesda magazine.
Life & Hobbies
Dr. Sullivan was born and raised in the Twin Cities metropolitan area and enjoys visiting family there every year. Currently, she resides in Great Falls, Virginia, with her husband and son.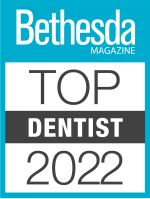 Dr. Chris Tavakoli, a proud Maryland native, brings with him a vibrant energy to our Fusion Dental Bethesda office. Upon earning his Doctor of Dental Surgery degree at VCU, he pursued a general practice residency at Penn State St. Joseph Medical Center. Throughout his residency year, Dr. Tavakoli gained extensive experience across many aspects of dentistry including emergency care, implant prosthodontics, and complex crown/bridge. Dr. Tavakoli strives to provide an enjoyable dental experience for all patients. His clinical interests include cosmetic and reconstructive dentistry. Dr. Tavakoli strongly believes in establishing optimal dental health for his patients while saving teeth and restoring smiles that will last a lifetime. His top priority is to provide each patient with stellar clinical expertise and compassion. Outside of work, Dr. Tavakoli enjoys running marathons, cooking, traveling, and playing guitar.