About Your Dentist
Dr. Chris Tavakoli, a proud Maryland native, brings with him a vibrant energy to our Fusion Dental Bethesda office. Upon earning his Doctor of Dental Surgery degree at VCU, he pursued a general practice residency at Penn State St. Joseph Medical Center. Throughout his residency year, Dr. Tavakoli gained extensive experience across many aspects of dentistry including emergency care, implant prosthodontics, and complex crown/bridge. Dr. Tavakoli strives to provide an enjoyable dental experience for all patients. His clinical interests include cosmetic and reconstructive dentistry. Dr. Tavakoli strongly believes in establishing optimal dental health for his patients while saving teeth and restoring smiles that will last a lifetime. His top priority is to provide each patient with stellar clinical expertise and compassion. Dr. Tavakoli earned his fellowship in the Academy of General Dentistry (FAGD) which represents his commitment to lifelong education in order to ensure delivery of the highest quality dental care to his patients. Outside of work, Dr. Tavakoli enjoys running marathons, cooking, traveling, and playing guitar.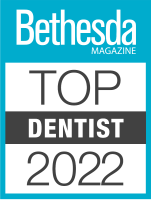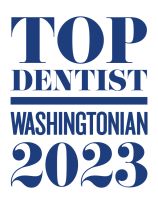 ↑ Back to top
"Be the change that you wish to see in the world." – Mahatma Gandhi
My Mission
My mission is to provide patients with world class dental care using the best technology and the most updated information to help them understand and maintain their oral health. The oral cavity is the gateway to the rest of the body. My aim is to not just fix a tooth but to connect to each patient at a human level where they are comfortable sharing their general health concerns. Being a patient can be very stressful and as a doctor I will do my best to earn your trust. I practice minimally invasive dentistry using the best technology because I believe, "the best dentistry is the least dentistry".
Education
Bachelor of Science – Mumbai, India
Doctorate of Dental Surgery, New York University – New York City, New York
Implantology Fellowship, University of Maryland School of Dentistry – Baltimore, Maryland
Continuing Education & Professional Memberships
Dr. Subramanian is currently an active member of the Academy of General Dentistry, American Academy of Clear Aligners, and the American Dental Association. He is also a certified Invisalign provider.
Life & Hobbies
"The time to do right is always right." – Martin Luther King
Dr. Subramanian is passionate about giving back to the community through annual Free Dentistry Days, where he donates dentistry to people from the community. Dr. Subramanian has also taken part in mission trips in India, Nepal, and parts of the United States. He is an avid traveler and has visited over 15 countries! His hobbies include traveling, community service and sports, including soccer, cricket and table tennis.